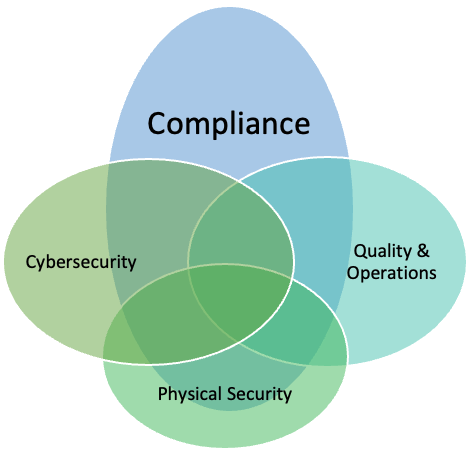 Actinion integrates your multiple compliance needs into a combined, manageable program that helps your business.
Compliance is the confluence of many areas. Each with its own requirements and specialties. Our ability to assist with your compliance is built on our extensive experience in all these areas.
When you choose an organization that can help you with gaining or improving your compliance – be sure to choose one that understands:
How this impacts your business
What are the potential solutions that fit your business now and allow you to grow
What is the methodology that best fits your operations and your ongoing needs
How to leverage compliance into a competitive advantage
Good compliance programs allow you to achieve certification; great ones allow you to build and expand your customer base.
Let us help you build a great program!
Some of the compliance areas we specialize in:
CMMC
Cybersecurity Maturity Model Certification