23 – 24 October
Actinion is a proud sponsor of Marketplace Wisconsin!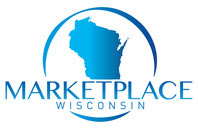 MARKETPLACE Wisconsin, the Governor's Conference on Diverse Business Development is this week! This is a one-stop shop for networking, learning and meetings that result in new business for minority-owned, woman-owned, veteran-owned and LGBTQ-owned companies as well as buyers and service providers that want to connect with them.
Registration is closing soon! SBA will be available to work with small businesses throughout the Contracting Academy on October 23rd and one-on-one buyer meetings on the 24th.
21 November
Cybersecurity for government suppliers!